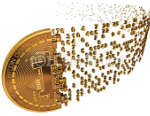 We Now Accept Also Bitcoin
Bitcoin is an alternative virtual payment solution, and we now accept bitcoins for all products in our store as well as our other methods including Bank Wire Transfer and Credit Cards.
It is a decentralized digital currency without ownership or control and is built using open source technology and is community-driven just like WordPress which is one of our key development platforms.
What are bitcoins?
Bitcoins are a form of virtual currency based on cryptographic code that enables people to transfer digitally and without the fees of premium merchant accounts. In essence, they are one of the first global stateless currencies built for the digital age.
Why Did We Decide to Accept Bitcoins?
Bitcoins represent a growing economy and whilst the currency is widely regarded by people in finance, places to spend bitcoins are still limited in comparisons to currencies like the Pound, Dollar, or Euro. We would like to do our little to encourage wider adoption of the Bitcoin currency and provide a legitimate way to invest bitcoins into building your business.
How Do I Get Bitcoins?
If you want to start trading in bitcoins or to use them as a Payment method then the easiest way to get started is with a bitcoin exchange such as Bitstamp to exchange your local currency, e.g. USD, GBP, or EUR, into bitcoins. The currency exchange will provide you an estimated value of a bitcoin compared to your local currency.
You can learn more about Bitcoin in this short introductory video from WeUseCoins.com:

We accept Wire Bank transfer or B2B
When you need to send a large sum of money – for example, you're closing in on a new piece of real estate for your company and want to pay the deposit – bank wire transfers can be ideal. Fast, secure, and reliable, wire transfers are an excellent tool for sending or receiving money safely. So, what is a wire transfer?
Wire transfer meaning
A wire transfer is an electronic transfer of money that enables people based in different locations to safely transfer funds to financial institutions and locales all around the world. No physical money is ever actually exchanged between the two banks, just information. There are many different networks that enable bank wire transfers, including the Federal Reserve Wire Network, the SWIFT network, and CHAPS (Clearing House Interbank Payments System). The term "wire transfer" stems from the fact that banks used to rely on telegraphic wires to complete this kind of money transfer.
How does a wire transfer work?
From the sender's perspective, the wire transfer process is relatively simple. You'll simply head into your local branch, speak to a teller, and follow their instructions. Alternatively, you can log into your online banking account and complete the bank wire transfer there. But what's really happening when you ask to move your funds – how does a wire transfer work?
Essentially, after the sender pays for the transaction at their bank, the sending bank sends a message to the recipient's bank through a secure system …
You can learn more about Bitcoin in this short introductory video from Youtube.com:

Why use PayPal?
When you use your debit or credit card to pay for things online, merchants can sometimes access your payment information. PayPal provides an extra layer of protection by ensuring that merchants never see your sensitive data. PayPal also uses a number of features to keep accounts secure, including end-to-end data encryption, optional two-factor account logins and email confirmations for transactions.
What is PayPal and how does it work?
PayPal is an online payment system that makes paying for things online and sending and receiving money safe and secure.
When you link your bank account, credit card or debit card to your PayPal account, you can use PayPal to make purchases online with participating stores. PayPal serves as a middleman between your bank and merchants and keeps your payment information secure.
You can also use PayPal to securely send money to friends and family as well as receive money from people. This feature is useful for splitting rent with roommates, for example, or receiving money for your birthday.
What is PayPal Credit?
PayPal Credit is PayPal's credit line program. It's like a virtual credit card, but can only be used to make online payments on websites that accept PayPal. Just like a traditional credit card, PayPal Credit lets you defer payments.
Easy and convenient
PayPal is now the fifth most accepted payment option after Visa, Mastercard, American Express and Discover and is available at millions of stores online …